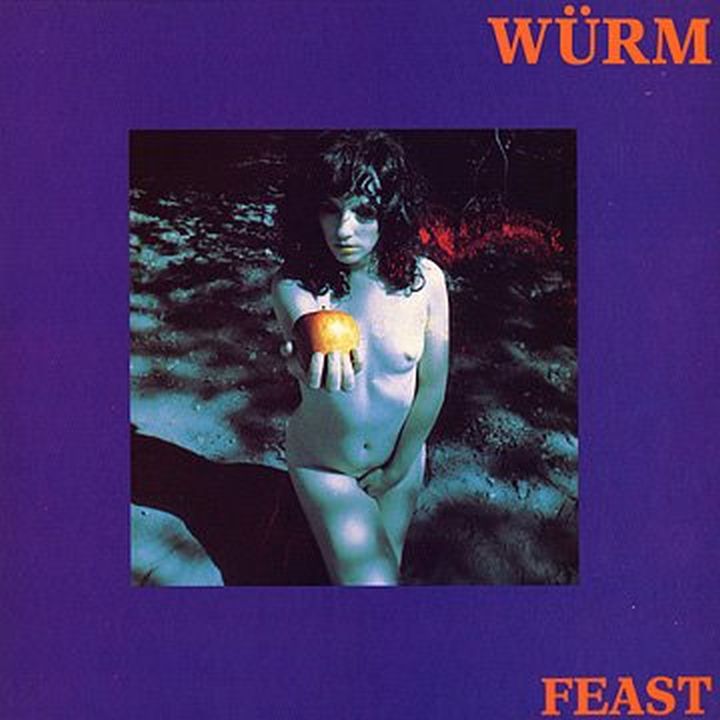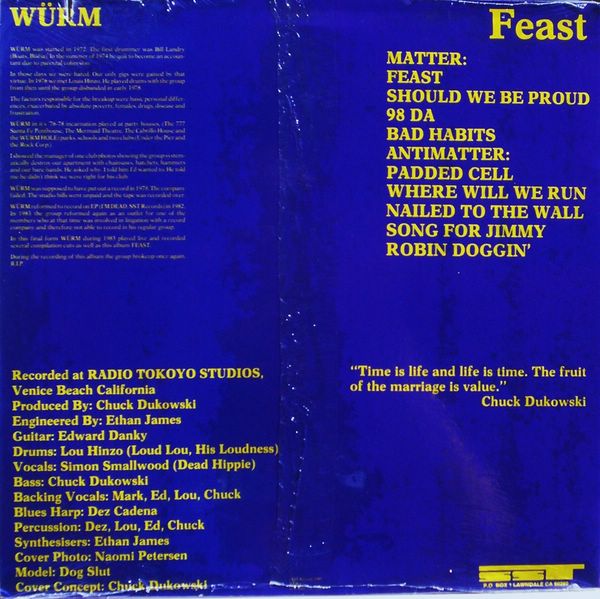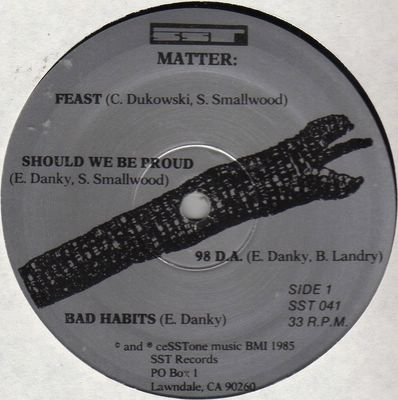 Würm
Feast
(1983 released 1985 SST)
You should and probably already know this, but for the kids it bears repeating :
Würm were Gary "Chuck Dukowski" McDaniel's band prior to his entry into the legendary
Black Flag
as their first and best bassist (no offense to Kira or C'el. Dale Nixon, however, was pretty awful - sorry Greg!).
Let's get this clear.
Würm were a Heavy Metal band
. Not Hardcore, not Punk, not Thrash and certainly not Glam Metal. No, they're a straight up Heavy Metal band, the kind that would have existed if the Sunset Strip had never happened and the touchstones were still
Black Sabbath
,
Judas Priest
,
Blue Öyster Cult
and
Motörhead
. Okay, maybe the fact that they were slightly self-aware is kinda 'punk', but ultimately that don't count for much.
So what you get is tons of dirty, heavy rock with weird-ass 70's boogie beats ala
Mountain
and
The Nuge
with completely over the top vocals (not screamy
Zeppelin
, but more yelly
Nazareth
or
BÖC
). Way more violent than the ironic garbage that passes for 'Old School' Metal today.
Good shit, if you got the backbone for it.
Courtesy
Blog The Jerk
Code:

http://www.mediafire.com/download.php?2z5njhmnumh